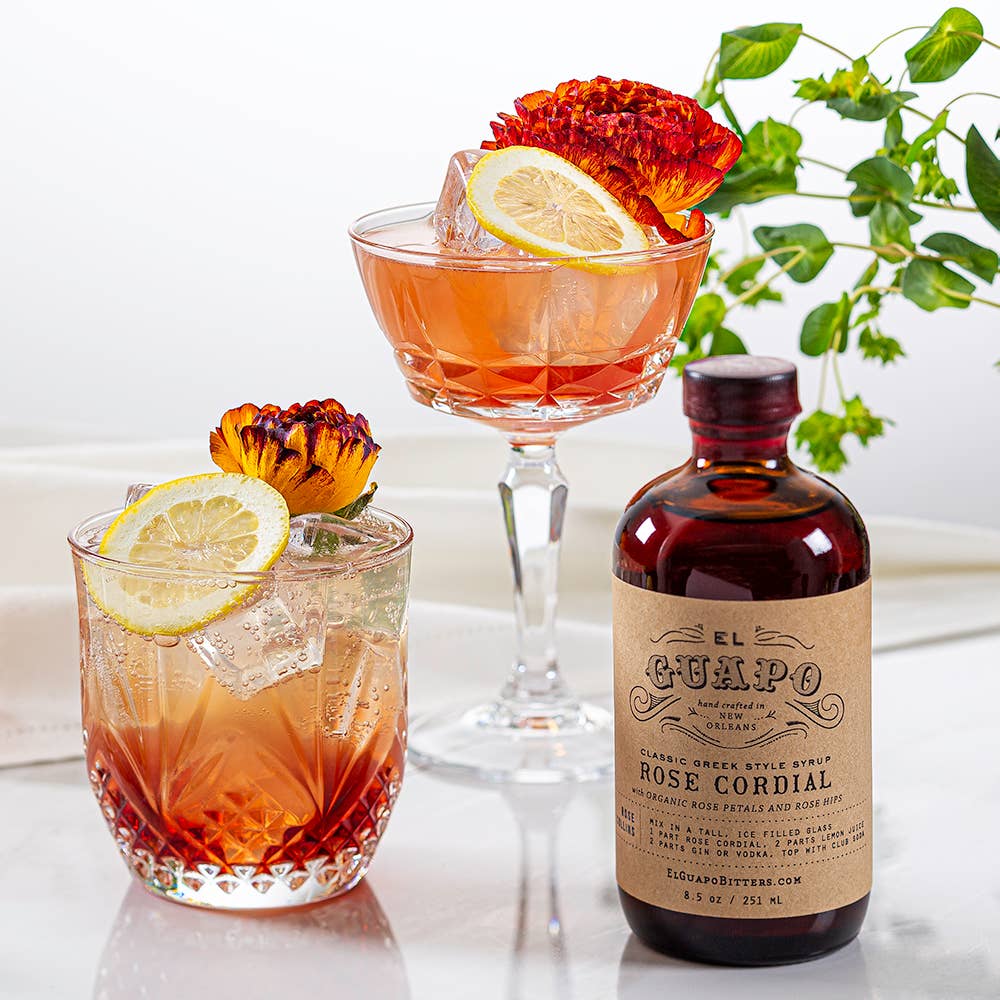 Rose Cordial
El Guapo
Regular price $16.00 $16.00 Sale
Winner: Good Food Award & Southern Living Food Award Featured: Neiman Marcus Christmas Book. The Rose Cordial is INCREDIBLE.
Created as a natural alternative to the preservative and chemically laced rose syrups and waters on the market, this cordial is floral, fruity and naturally brewed without the use of harmful, synthetic ingredients.
We use NO artificial colors. Exceptional in champagne cocktails but equally at home in myriad mocktails, punch recipes and tiki drinks.