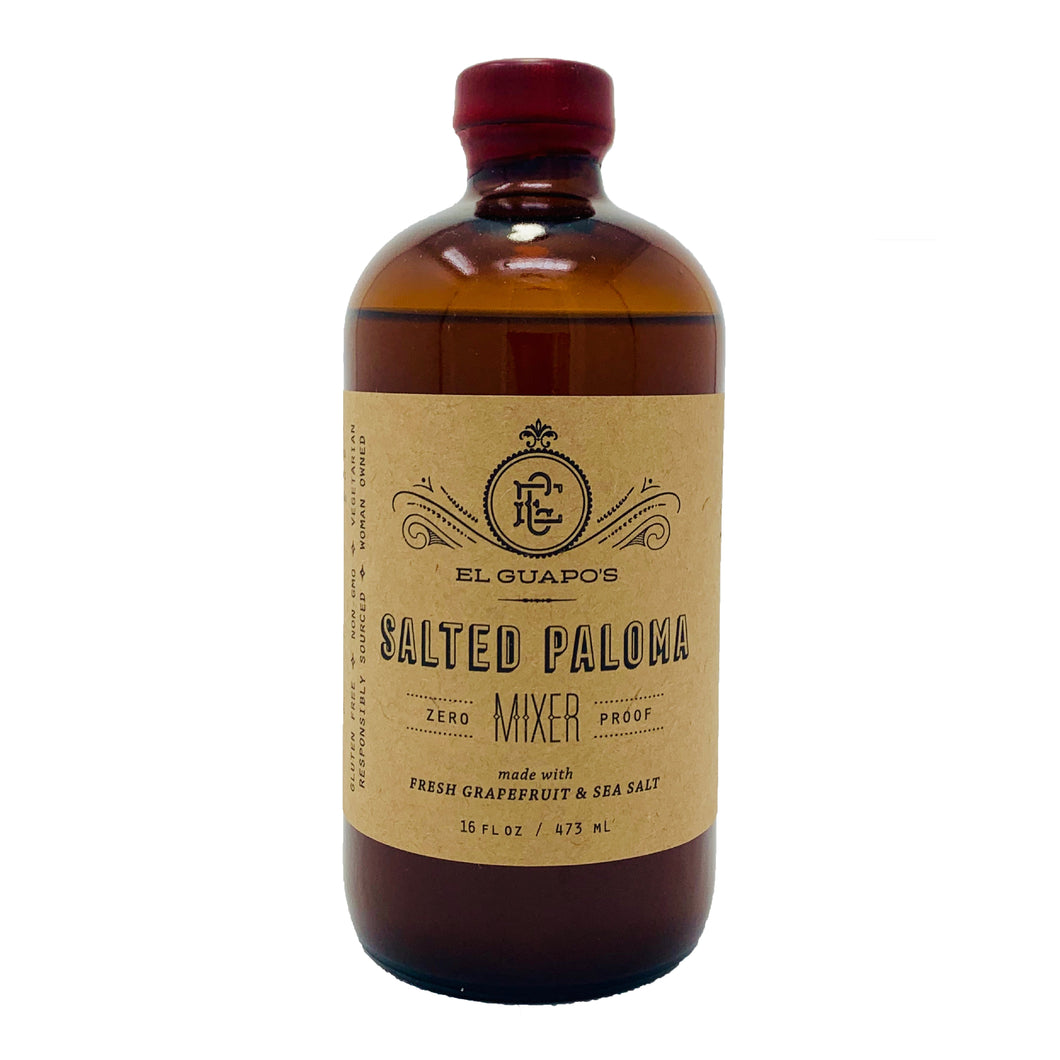 Salted Paloma Mixer - El Guapo Craft Cocktail
El Guapo
Regular price $5.00 $5.00 Sale
Our Salted Paloma Mixer is the best party accessory. Simply pour over ice with 2 oz of tequila for the perfect Salted Paloma - no salted rim necessary. 
For a spin on the classic Salted Paloma, replace blanco tequila with mezcal, sotol or aged tequila. This mixer is also perfect for various punches, cocktails & zero proof libations.
Zero Proof. Non-GMO. Vegetarian. Responsibly Sourced. WOMAN OWNED.