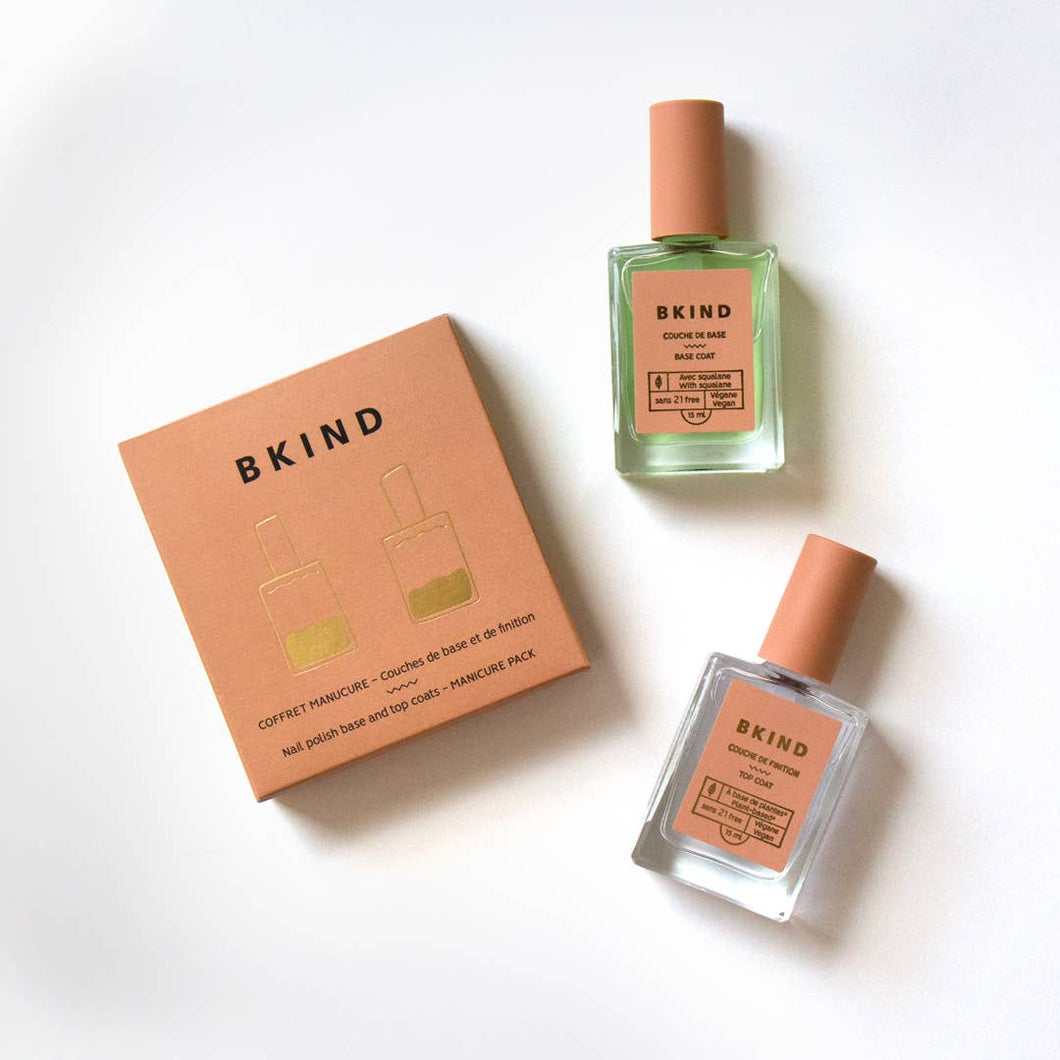 Manicure Pack - Nail Polish Duo - Base and top coats
BKIND
Regular price $24.00 Sale
This nail care duo includes a base coat and a top coat: the essentials for a long-lasting and flawless manicure.
*New base coat: Fast drying, fortifying and protective base coat. Our vegan, 73% plant-based, 21-FREE and fast drying base coat allows you to have a long-lasting manicure without compromising the health of your nails. Fortifying and protecting, our base coat contains squalane, an extremely hydrating compound for revitalized nails.
*New top coat: Perfect glossy finish and hides imperfections.
Our vegan, 78% plant-based, 21-FREE and fast drying top coat adds a perfect glossy finish to your manicure or pedicure and hides imperfections. It also contains a UV inhibitor which prevents yellowing. 2 x 15 ml