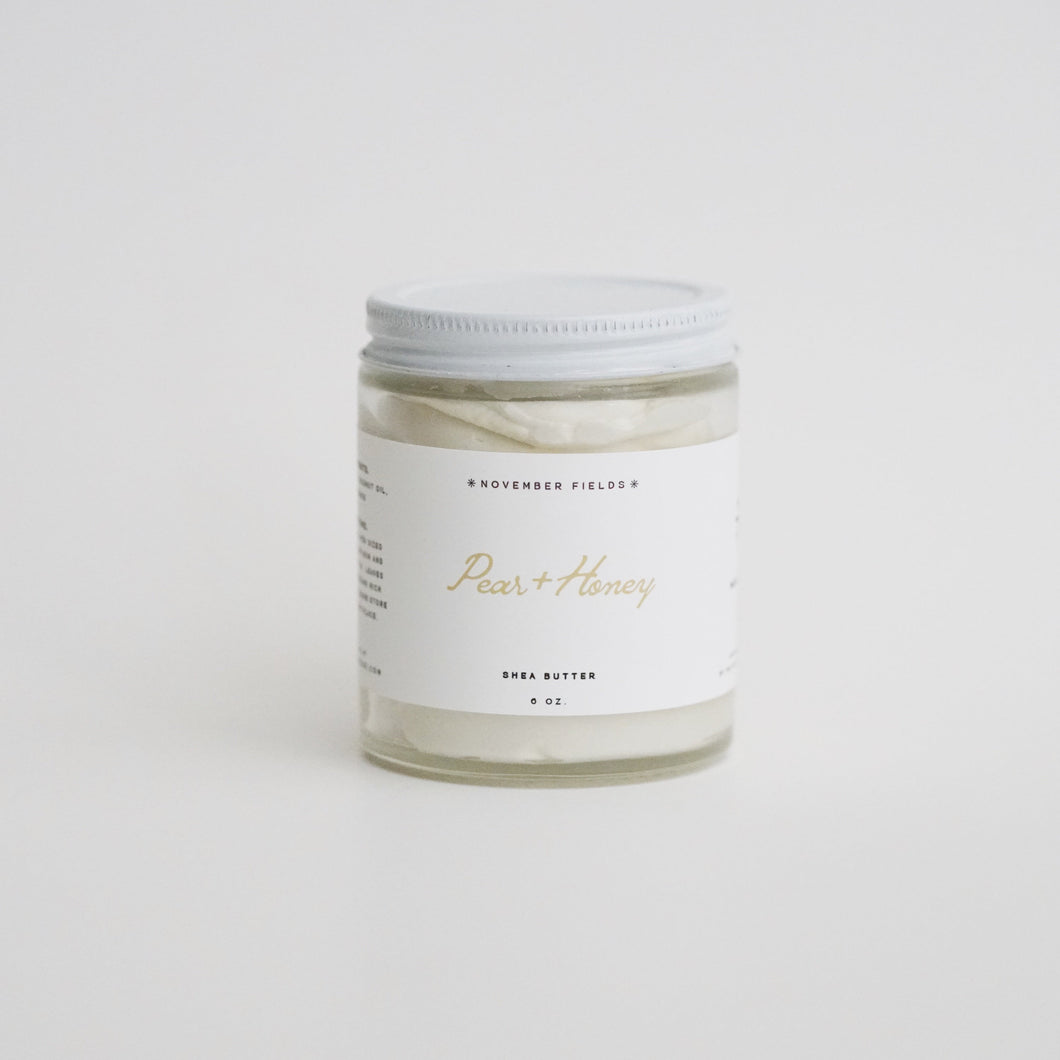 Pear + Honey Shea Butter
November Fields
Regular price $14.95 Sale
A beautifully scented hand-whipped shea butter to moisturize your skin. Shea butter helps to boost skin moisture and may serve as an anti-inflammatory.
Instructions: Scoop out a pea sized amount and gently rub it into your skin.
Ingredients: Shea, Coconut Oil and Fragrance
Jar Size: 4 Oz
We can not be responsible for any allergies or adverse reactions to this product.

Shea butter can melt when exposed to heat over 86 degrees. Melting may occur during shipping, but we pack all shea butter with an icepack. We are not responsible for melted shea butter the occurs during shipment. Shea can still be used, even in a melted state.